This tea is a classic Rou Gui Yan Cha from this year's first roast supervised by master You Yuqiong, the only female inheritor of the national intangible cultural heritage Wuyi Rock Tea (Dahongpao) production techniques.
---
About Rou Gui in You's Family 
When the first 40 acres of Rou Gui cultivar sucuessfully planted in Chong'an County (now Wuyishan City) into a large-scale pilot demonstration base, it was settled in the eighth curve of the Jiuqu River, Yu Yuqiong's father's planting of this tea mountain.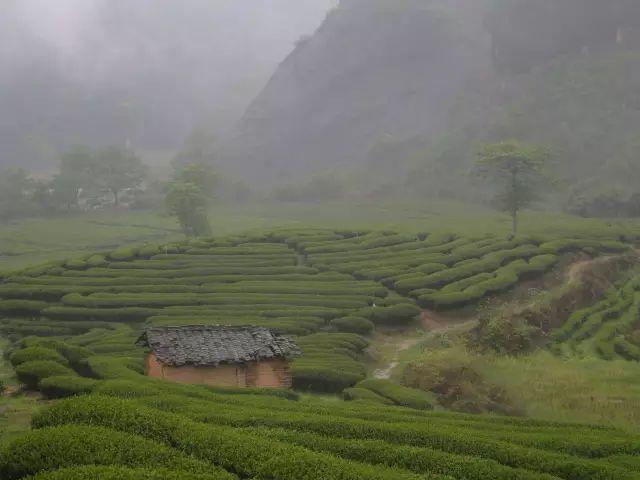 In the early 80's, Mr. Chen Dehua led the local tea farmers began the Wuyi Yan Cha (Cliff tea) for the first time to systematically develop the cultivation of good variety. That time to plant is the nowadays most popular Rou Gui variety, that Mr. Chen Dehua had spent decades of research and development.
In the early 80s, only in Chong'an in the Tea Institute has Rou Gui mother tree. To pass the national variety identification, it also reuired a certain scale of test planting area. But at that time, the Tea Institute's test plot is very limited and can provide not more than three acres for Rou Gui seedlings. It was problematic to expand the planting already from the source.
At that time, You Yongsheng (Yu Yuqiong's father) volunteeried his farm, took up the Rou Gui seedling cultivation task of this batch (only three tea seedlings can be successfully planted to a tea tree). Theregore, since Mrs. You started the seedlings in 1981, and planted the successful tea trees into their family tea gardens in 1982, over the course of 3 years, the Rou Gui had settled its root in Wuyi. You family's tea field had also became the first area of Rou Gui Yan Cha trial and demonstration experimental base.