Nari Tea is thrilled to house "naze naze Dulong Project" in our Kallio tea LAB from 5th November to 18th December 2022, during which we'll host an RSVP event on December 8th with a in-person sharing session with naze naze, and will serve our FBSK competition prize-winning tea infused cocktail to guests.

In 2015, with the design and technical support from the klee klee team, a division of the sustainable fashion brand ZUCZUG in Shanghai, Beijing Contemporary Art Foundation (BCAF) initiated the naze naze Dulong Project. It aims to protect, develop and present the unique weaving tradition and textiles of the Dulong* ethnic group women. Taking social responsibility as its core mission, 100% of the profits are reinvested back into local communities and the project's sustainable growth.

Over the past 7 years, naze naze and the woman weavers from the Dulong River Valley have developed a unique model of urban-rural partnership through textiles. The naze naze project team revisits the Dulong community every year, and their conversations have gradually extended from discussing colour combinations and weaving techniques to sharing anecdotes about life. For this popup with Nari Tea, we will feature their handmade wool products from Dulong Project's 6th issue collection, including capes, blankets and cushions that will warm you anytime – from keeping you cozy in the winter time to those cool summer cottage nights. Since it's made of local wool the textiles are tough, warm and breathable, adapting to every occasion. The collection also includes handy tote bags and phone bags for every day use utilizing the very same traditional weaving techniques.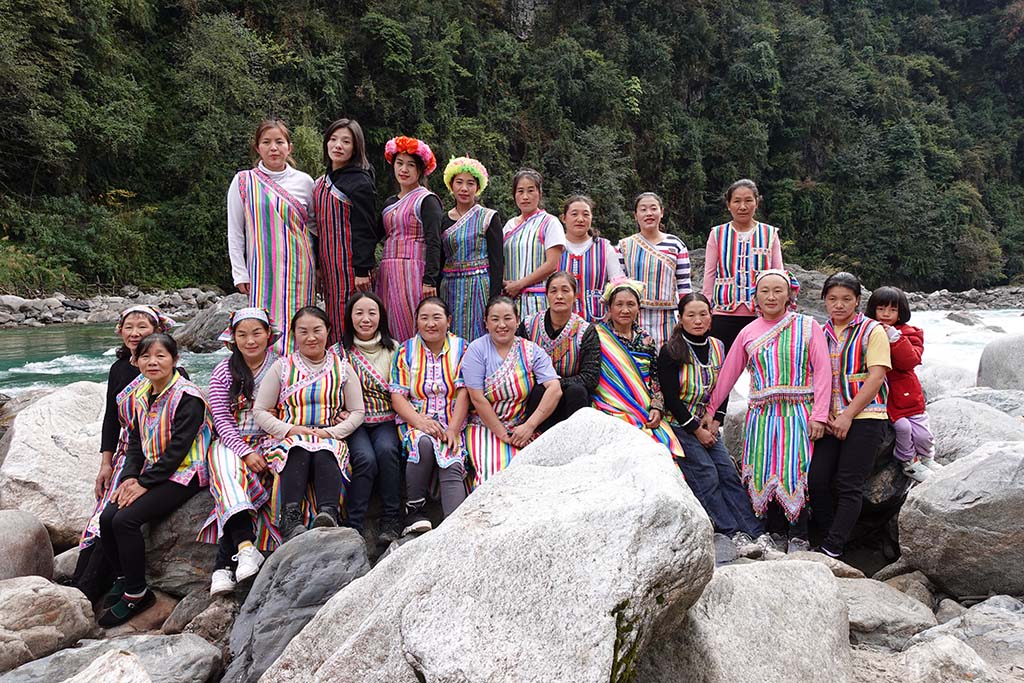 In celebration of Nari Tea's one-year-anniversary, our Chinese tea farmer Mr. Yang has made us commemorative teas coming from wild and ancient tea tree gardens in Yunnan. These trees have been protected and fostered for generations, and most of our 1st year anniversary teas come from trees over 200 years old. Together with naze naze Dulong Project, we not only bring in the colorful taste of Yunnan to Nari LAB, but also showcase the craftsmanship of Yunnan and our way of sustainable living.


On December 8th, 2022 17:30 at our upcoming new space in Kallio, we are lucky to have the naze naze team come in person giving us a sharing session about building a sustainable reinvestment enterprise to preserve traditional techniques.

We look forward to celebrating the best that Yunnan has to offer with you.
*The Dulong people are the smallest ethnic group in China, mainly living in Yunnan Province in southwestern China. In the Dulong language, "naze naze brao" means "weaving slowly". Weaving has always been a part of Dulong women's lives.
In the past 7 years, the exhibition of naze naze has been to many places in China such as Xi'an, Nantong, Bishan, Shenzhen, etc. This summer, Northing Space in Bergen, Norway, hosted the inaugural international touring exhibition of naze naze, which was followed by a second stop at CHA x ART in Amsterdam, allowing the "rainbow" woven by the women weavers from the Dulong River Valley to travel across the regional border and the ocean, and cross the barriers of culture and ethnic backgrounds.