Japanese Green Tea | Tea Party/Tasting
September 17 @ 10:00 am

-

12:00 pm

€15,00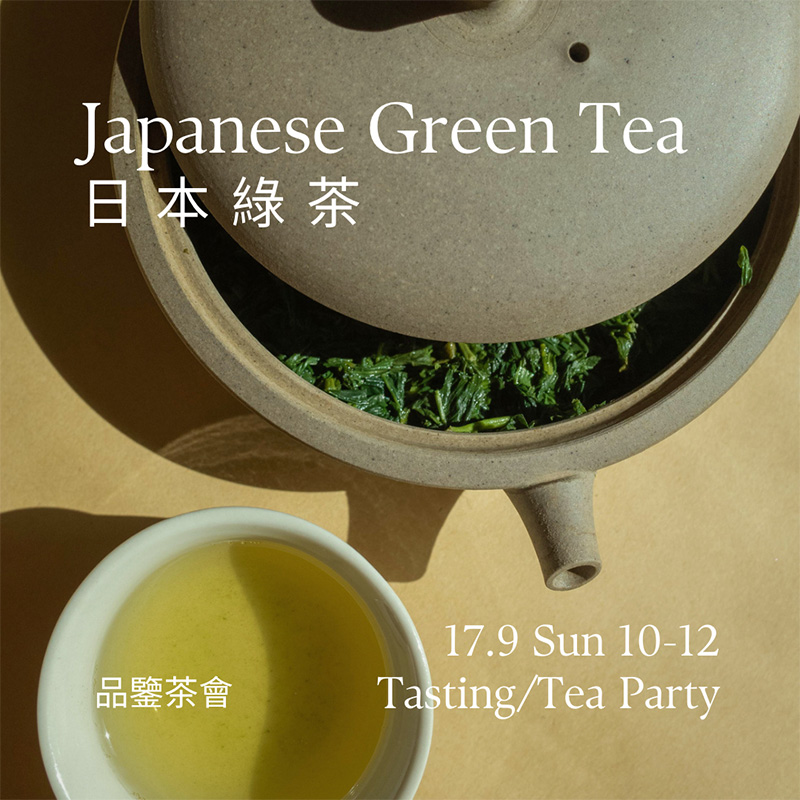 Although we have already passed the Shincha (新茶) season, stepping into this year's Fall, we still want to share a morning green tea party/tasting.
In the philosophy of Chinese medicine, we are encouraged to drink green tea in the morning as the morning is the time when sun light shines and brightens up the earth, and every being is waking up. Based on the energy of Yin & Yang, the elements of Heaven, Human & Earth, Green tea belongs to the Grand Solar Qi (energy). It is refreshing, uplifting and also beneficial for eliminating the dirt from our blood circulation over the whole night as well as the impurities deposited in the body. So starting the day with some green tea could give us some extra energy and purification!
Plus, we have some green tea's in our collections made by Mr. Takaki that are not really for sale, so we thought to bring out for a good reason. 🙂
Join us on Sep.17th, Sunday morning from 10 am to 12pm, we will taste Takaki's crafts, choosing teas from 3 types Sencha, 4 types Kabusecha and 3 Gyokuro, all harvested in this year!
** This tasting is free for Nari Co-op Members **