Bowl Tea Ceremony Vol.2 – Embracing Stillness
October 22 @ 10:30 am

-

12:00 pm

Free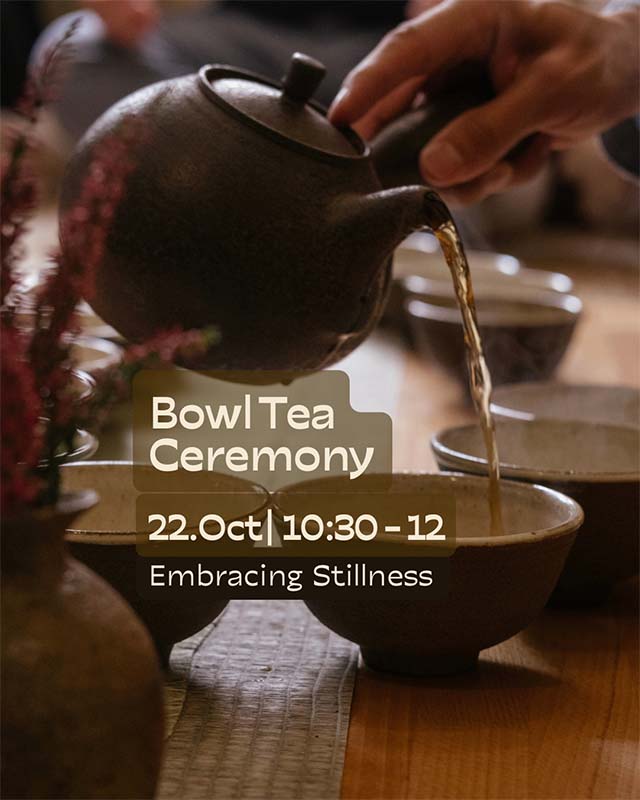 Tea and silence are inseparable friends. Their bond has been cherished for centuries. In a world that often gets loud, there lies a distinct solace in sitting with a bowl of tea, allowing its warmth and the surrounding quiet to wrap around you. This age-old relationship between a simple brew and the embrace of stillness is a journey worth taking. We invite you to Nari Tea Lab on the Sunday Morning –  22nd of October at 10:30 am, offering a moment of tranquility amidst life's busyness.
Amidst the fells and captivating sceneries of Lapland, we present Tarmo – a tea enthusiast and practitioner. Let him share with you his deep affection for tea using the spring water he fetches from Lapland. This will be our second time to have Tarmo hosting Bowl Tea Ceremony for our community. Your presence would be our delight.
This event is donation based. All are welcome! But the seats are limited, so please reserve here in advance to secure a seat. Your donation will be made after the ceremony.